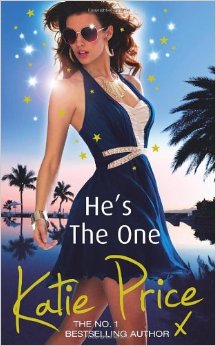 A passionate story of lost love and second chances, from the bestselling Katie Price.
Twenty-year-old Liberty is beautiful, ambitious and dreams of making it as an actress. She is also a single mother and has a three-year old daughter, Brooke. Living with her mother, she supports her daughter by modelling and working as a waitress.
Then, over one perfect summer, Liberty meets and falls in love with Cory, a young American taking time off from university. But Liberty never feels good enough for him, and when she meets his university friends, she feels it's only fair to let him go. Heartbroken, Cory leaves to go back to the States.
Liberty, meanwhile, suddenly gets the break she's been praying for. Zac, a TV director has seen her picture and wants her to audition for a role in LA. And so, Liberty and Brooke begin a new phase of their lives. Suddenly, she is successful, but she can't forget Cory. Until news of his engagement reaches her, and she finally agrees to marry Zac.
Years later, everything has changed. Liberty has fled LA, taking a reluctant teenage Brooke with her. But returning to her home town of Brighton reawakens painful memories. Especially as she meets Cory again. She still loves him, but he seems to hate her. Can she ever convince him to trust her again?